For decades, the Kelvinator® brand has been synonymous with quality and performance. With the introduction of the latest Kelvinator® Commercial line of food service refrigerators and freezers, Kelvinator® has delivered to the marketplace a line of products for professionals, designed to provide years of trouble-free service in demanding commercial applications. Kelvinator® backs these products with a one year warranty* that is supported by a coast to coast network of authorized service technicians. All Kelvinator® Commercial refrigerators and freezers meet NSF / ANSI 7 standards for food service application.

Wire Shelving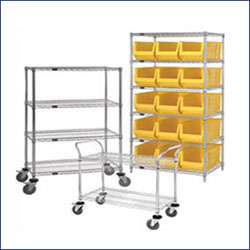 Our modular wire shelving solutions are manufactured to meet the highest of standards. They offer a combination of industrial strength and post sizes to meet any applicable shelving needs.
Quantum Storage offers the widest range in wire shelving storage solutions that can be utilized in the commercial and industrial sectors, as well as in the home. Wire shelving can be a useful storage system as the shelves can often be adjusted to make the spaces between them larger or smaller as per your requirements.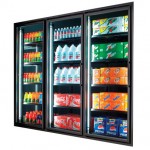 Anthony's Model 101 Performance Series sets even higher standards for energy efficiency and performance in reversible cooler and freezer doors, with narrow door rail available for maximum product visibility. The Model 101 offers standard or energy-free cooler doors, and energy-efficient freezer doors with heat-reflective glass coating for additional energy savings!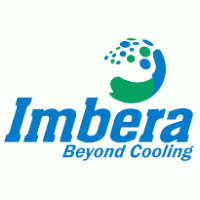 IMBERA was founded as VENDO DE MÉXICO, a Mexican company dedicated to providing commercial refrigeration solutions to the main producers of food and beverages in the country. In 2009 we changed our name to IMBERA with the intention of better reflecting our capabilities and technological progress. At the same time we forged a new strategy of international expansion.

HABCO® Beverage Systems Inc. has over 50 years of beverage and foodservice industry experience. HABCO® is committed to excellence in every aspect of the organization and product line. The company has built its outstanding reputation on the foundations of quality, innovation and people.

Continental Refrigerator, a division of National Refrigeration & Air Conditioning Products Inc. is a major manufacturer of commercial refrigeration. Over time, our full line of reach-in refrigerators, freezers and warming cabinets has been refined and has expanded to include over 2000 models.
As an active member of ARI's Commercial Refrigerators Manufacturers Division (CRMD), Continental Refrigerator is taking proactive steps in meeting future energy requirements.

Ojeda U.S.A. is an industrial company that manufactures quality commercial refrigeration equipment made of steel and green innovative components to ensure sustainability.