Tecumseh Products Company is a full line, independent global manufacturer of hermetic compressors for air conditioning and rerigeration products.

For more than 70 years Bitzer has been designing and manufacturing compressors, condensing units and pressure vessels which are known worldwide for their reliability and efficiency.

National Refrigeration and Air Conditioning Products Canada Corp., is a leading North American manufacturer of commercial refrigeration products marketed under the KeepRite Refrigeration brand name.
These products include specialized applications in food storage and processing, industrial process cooling, including evaporator coils, condensing units, condensers, heat transfer and heat recovery and air conditioning products.
From the smallest unit to the very largest, KeepRite Refrigeration brings experience and commitment to the refrigeration industry – beginning with the product design and engineering, and continuing through manufacturing, sales and after market support.

Danfoss is one of the world's leading manufacturers of electronic and mechanical components and control systems for refrigeration and air conditioning, heating, and motion controls.

Mueller Industries, Inc. is a leading manufacturer of copper tube and fittings; brass and copper alloy rod, bar and shapes; aluminum and brass forgings; aluminum and copper impact extrusions; plastic fittings and valves; refrigeration valves and fittings; and fabricated tubular products. Mueller's operations are located throughout the United States and in Canada, Mexico, and Great Britain.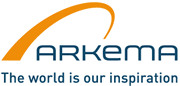 A global chemical company and France's leading chemicals producer, Arkema is building the future of the chemical industry every day. Deploying a responsible, innovation-based approach, we produce state-of-the-art specialty chemicals that provide customers with practical solutions to such challenges as climate change, access to drinking water, the future of energy, fossil fuel preservation and the need for lighter materials. With operations in more than 40 countries, 14,000 employees and eight research centers, Arkema generates annual revenue of €5.8 billion and holds leadership positions in all its markets with a portfolio of internationally recognized brands. The world is our inspiration.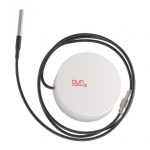 LoggerFlex
Your "bun" measures the temperature and RH 24 hours a day, 7 days a week, and 365 days a year. If temp or RH exceed or fall below your desired limit, you will receive a text message (SMS) and email notification. You don't need to check for anything manually or even install an app on your phone.